Identity Theft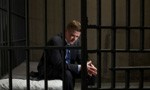 PA Identity theft Crimes
While non-violent in nature, PA Identity Theft crimes carry severe penalties if you are convicted.  They are anything but "victimless" offenses. Individuals and companies in the Philadelphia region stand to lose a great deal of money if they are victimized by identity Theft offenses and are not reluctant to press charges.  Our PA Criminal practice at Ciccarelli Law Offices has the experience and legal knowledge you need if you are facing a Pennsylvania County Identity Theft crime accusation that stands to end your career and change your life forever.
Identity theft is a crime committed when a person steals the identity of another person in an attempt to obtain money or other goods.   It is a crime that involves fraud and is considered a federal offense by the United States Government.   A person could steal a credit card, driver's license, identification card, birth certificate, passport, social security card, medical information, insurance information, mail and banking information; or any other valuable identifiable information when committing identity theft. 
Individual can be charged for identity theft where they use false identification to portray themselves as someone else.  This is occurring more and more often online with the increased use of the internet.  If you are being investigated or have been arrested for a identity theft crime anywhere in Pennsylvania, you need to seek immediate and aggressive legal counsel. Contact us toll-free at 888-643-0006.
The Consequences of Identity Theft Crimes
We see Identity Theft crimes being committed in Pennsylvania.   While no guns were drawn and no one was physically hurt, the damage done by a PA Identity Theft crimes will get the court's attention.  Restitution for identity theft may only be the start. Lengthy prison sentences and hefty fines may follow.  Get legal advice now from our PA Identity Tehft Crimes lawyers.
We Protect Your Rights with Experience and Insight
Too much is at stake to give in to the prosecution. An immediate guilty plea is not wise. You need a seasoned defense attorney and former prosecutor who knows how Identity Theft crime cases are built. Your arrest does not have to lead to a conviction. You have choices, you have options and perhaps most you have rights that we fight to protect.
Contact Us
 You also need PA criminal lawyers both passionate in what they do and compassionate in their treatment of their clients. You deserve a Pennsylvania criminal defense lawyer that is available when you need him, treats you with respect, and protects your rights vigorously. We make your choice all the clearer with locations throughout the metropolitan Philadelphia Pennsylvania, including Center City Philadelphia, West Chester PA, Downingtown/Exton PA, Kennett Square PA, Lancaster PA, King of Prussia PA, Plymouth Meeting PA, Radnor and Springfield PA. 
We serve Downingtown, Paoli, Media, Norristown, Harrisburg, Lancaster, Lebanon, Reading and Allentown.  For more information or to schedule an appointment with an experienced Pennsylvania criminal defense lawyer, contact us at (888) 643-0006.