Truancy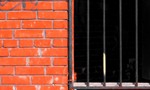 Learn about Pennsylvania Truancy Laws
Panic sets in when you get a call from the school for your child  failing to show to school, being truant and facing truancy penalties in Pennsylvania.  You want immediate resolution.  Do not try to fix things on your own.  Your best option is to contact one of our Truancy lawyers at Ciccarelli Law Offices, serving Pennsylvania.
Cumpulsory school age is from eight (8) to seventeen (17) years of age and they must attend school in Pennsylvania.  In addition, once a child begins education in elementary school, their obligation begins.  Absent the exceptions below you can expect the school to act against you:   
Once a child is absent from school three (3) days without lawful excuse, the school shall serve the parent with written notice of the absences. After being served with the written notice, the parent has three (3) days to comply with the truancy act. The school will proceed with a truancy prosecution against the parent if the parent doesn't act within three (3) days.  
There are Truancy Penalties for Parents
If a parent or guardian is found guilty of truancy in Pennsylvania they can be fined up to three hundred dollars ($300) and ordered pay court costs or be sentenced to complete a parenting education program for each unlawful absence.   Failure to abide by these terms can result in jail time  Additional penalties include serving community service up to a period of six (6) months.  
Your child can also be punished where it is determined that the parent to every reasonable step to insure attendance and the child of age thirteen (13) or older failed to abide.  In this case, your child could be found guilty, be made to pay a fine up to three hundred dollars ($300.00) and also face suspension of their driving privileges. 
Act now and speak to an experienced truancy attorney serving Reading.  Contact our experienced truancy  lawyers serving Pennsylvania, toll free at 888-643-0006.
Admit Nothing Until You Talk to Us
Whenever you or your minor child is facing a misdemeanor or felony criminal offense,  or truancy matter,  take immediate action.  Your parental instincts may compel you to have your child admit their involvement in any criminal activity.  Resist that urge.  Speak to one of our experienced truancy lawyers serving Pennsylvania.
Attending to All Details with So Much at Stake
We look at the educational records; grades may be falling while truancy is on the rise. Undiagnosed mental health issues may be a strong factor in a child acting out and committing a crime. In addition, while it seems unlikely, a child can develop a drug or alcohol problem that may influence them to commit crimes to feed an addiction.
This is likely your most difficult time.  Let us be your child's advocate.  Speak to the Truancy Lawyers of Ciccarelli Law Offices now.
Contact Us
You also need PA criminal lawyers both passionate in what they do and compassionate in their treatment of their clients. You deserve a Pennsylvania criminal defense lawyer that is available when you need him, treats you with respect, and protects your rights vigorously. We make your choice all the clearer with locations throughout the metropolitan Philadelphia Pennsylvania, including Center City Philadelphia, West Chester PA, Downingtown/Exton PA, Kennett Square PA, Lancaster PA, King of Prussia PA, Plymouth Meeting PA, Radnor and Springfield PA. 
We serve Downingtown, Paoli, Media, Norristown, Harrisburg, Lancaster, Lebanon, Reading and Allentown.  For more information or to schedule an appointment with an experienced Pennsylvania criminal defense lawyer, contact us at (888) 643-0006.