Somerset County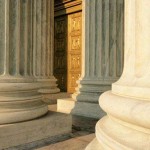 Criminal Defense Lawyers serving Somerset County PA
Are you facing Somerset County criminal charges, dui charges, traffic citations or juvenile matters in or near Somerset County Pennsylvania?  Contact our experienced Criminal Defense Team, serving Somerset County and ready to fight for you or your family.  Talking to authorities, whether it is the Pennsylvania State Police, the Somerset County dui or drug taskforce or a member of the Somerset County district attorney's office after an arrest is not a wise strategy.
You need a Somerset County PA criminal defense advocate with experience to advise you so you do not incriminate yourself. You need a Pennsylvania criminal defense attorney who is aggressive in protecting your rights throughout the greater Somerset County PA area.
Expect a hard working, experienced and passionate team of Pennsylvania criminal defense lawyers serving Somerset County and ready to fight your criminal, dui, traffic or juvenile matter in or near Somerset County Pennsylvania, located at 111 E Union St # 200, Somerset, PA
It is critically important to consult with an attorney who is very familiar with the Somerset County Magistrate or Somerset County Court in which your matter will be heard.  Drunk driving, fraud, drug possession, manslaughter, theft, assault, and domestic abuse are some examples of criminal charges that, depending on the situation, could result in jail time, fines – or a declaration of innocence.  Any delays in retaining an experienced Pennsylvania DUI or criminal defense attorney only serve to compromise your rights when they need protection from overzealous law enforcement. Contact us toll-free at 888-643-0006.
Do you have questions regarding?: appeal, arrest, warrant, bail, conviction, court, criminal charge, criminal process, your record, evidence, expungement, felony, jail, juvenile, juvenile court, juvenile crime, Miranda, rights, misdemeanor, plea bargain, police questioning, possession, probable cause, probation, probation violation, restraining order, sealing record, search and seizure, self defense, sentencing, trial, dui, or dwi?
Too Much is at Stake
At Ciccarelli Law Offices, we recognize the severity of criminal charges in Somerset County Pennsylvania. You could lose your job after a narcotics conviction. A DUI/DWI or narcotics conviction in Somerset County PA can result in the loss of your Pennsylvania drivers license privileges. You could be serving a long-term prison sentence for a white-collar crime. With so much at stake, why put your Pennsylvania criminal case in the hands of an inexperienced attorney?
The Insight You Need
Our Criminal Defense practice brings more than experience and in-depth knowledge of Somerset County Pennsylvania criminal law; clients who come to our law office benefit from a team of litigators with over 25 twenty five years of experience including the insight of a former prosecutor and Assistant District Attorney to fight your Somerset County PA issue.
Effective Strategies for Criminal Defense
Simply put, we put forth creative and effective strategies to achieve the best result. The Somerset County Police and Somerset County prosecutors are not your advocates, no matter how much they may claim to be. We are at your side from the initial arrest to the final resolution of your criminal defense case.
Reasonable & Ready to Fight for You
Ciccarelli Lawyers knows that no one saves away for the day that they will need to pay for a criminal defense.  We provide aggressive representation but work with our clients to make sure they can afford the best representation for their case by providing convenient payment options such as payment by credit card.
Contact Us
You also need a team of lawyers both passionate in what they do and compassionate in their treatment of their clients. You deserve a Pennsylvania criminal defense lawyer that is available when you need him, treats you with respect, and protects your rights vigorously. We make your choice all the clearer by being ready to fight your criminal law matter in Somerset County Pennsylvania.  For more information or to schedule an appointment with an experienced Pennsylvania criminal defense lawyer, please contact us (888) 643-0006.