ARD Program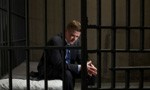 Pennsylvania A.R.D. Program
Learn how our office can help you when you are facing a first offense of dui in Pennsylvania.  Throughout Pennsylvania, a program may be available to individuals with no prior criminal convictions called the Accelerated Rehabilitative Disposition Program or A.R.D.  It is a great option that we use to avoid a criminal conviction in a case whether our client is seeking to avoid trial or facing a criminal plea.  Learn more by contacting us today to discuss your options and eligibility for this first time offender program for misdemeanor charges.
The concept of ARD is to place someone on probation without an adjudication.  In some ways it is counterintuitive or the opposite of how a normal criminal case proceeds where you are adjudicated guilty and then placed on probation.  In ARD, you are placed on probation and then the charges are dismissed at the successful completion of the ARD Program.   Entry to the ARD program is predicated on having no prior criminal history or prior ARD admission and is at the discretion of the District Attorney's office.  Though the ARD program is a state program, each District Attorney has discretion in how they apply the program.  Speak to one of our experienced ARD attorneys for further legal advice and representation.
Though a typical ARD program lasts six months, the District Attorney's office has discretion to lengthen the program length and in some counties, such as Delaware County, a DUI ARD program will last one year; and in some circumstances it can be lengthened further.  Because ARD acceptance is at the discretion of the District Attorney, the district attorney may condition entry on additional factors such as community service, drug or alcohol treatment, restitution, fines, highway safety classes and "voluntary" surrendering of drivers' license privileges.   In fact, an individual facing a first offense of driving while intoxicated will likely face a license suspension in Pennsylvania of thirty to sixty days depending on their in toxicity level and other factors.
The benefit of the ARD Program is in that it can avoid a conviction, result in a dismissal of the charges and give you the opportunity to seek an expungement or clearing of your public criminal arrest records.  Contact us for more information on an expungement after the successful completion of an ARD.
In the alternative, failure to abide by the terms of the program or a subsequent contact with the law or arrest will likely result in your ARD being revoked and prosecution for the charges.
It may be possible to fight your PA misdemeanor charges and win, but you'll never know if you plead guilty without first exploring your options. Ciccarelli Law Offices can review your case to determine whether the district attorney's case has weaknesses that are open to challenge. Please contact us today for a free consultation. 
You also need PA criminal lawyers both passionate in what they do and compassionate in their treatment of their clients. You deserve a Pennsylvania criminal defense lawyer that is available when you need him, treats you with respect, and protects your rights vigorously. We make your choice all the clearer with locations throughout the metropolitan Philadelphia Pennsylvania, including Center City Philadelphia, West Chester PA, Downingtown/Exton PA, Kennett Square PA, Lancaster PA, King of Prussia PA, Plymouth Meeting PA, Radnor and Springfield PA.
We serve Downingtown, Paoli, Media, Norristown, Harrisburg, Lancaster, Lebanon, Reading and Allentown.  For more information or to schedule an appointment with an experienced Pennsylvania criminal defense lawyer, contact us at (888) 643-0006.